Multisizer Ring Gauge A-Z (Australian & UK Size)- Free Standard Shipping
3-10 day delivery Australia-wide
Description
MULTISIZER RING GAUGE
With this handy multisizer ring gauge, be worry-free and be more confident in choosing the right ring that fits you or your loved ones!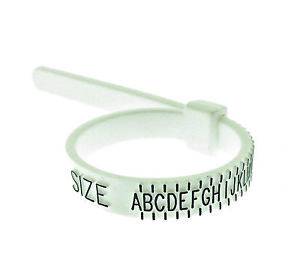 Benefits and Features:
Gives you confidence to buy at exactly the correct size
Easy to use - works just like a belt!
Most accurate and cost effective finger sizer available.
Ring sizes A-Z (Australian and UK Multisizer), no ½ sizes
Made of soft plastic material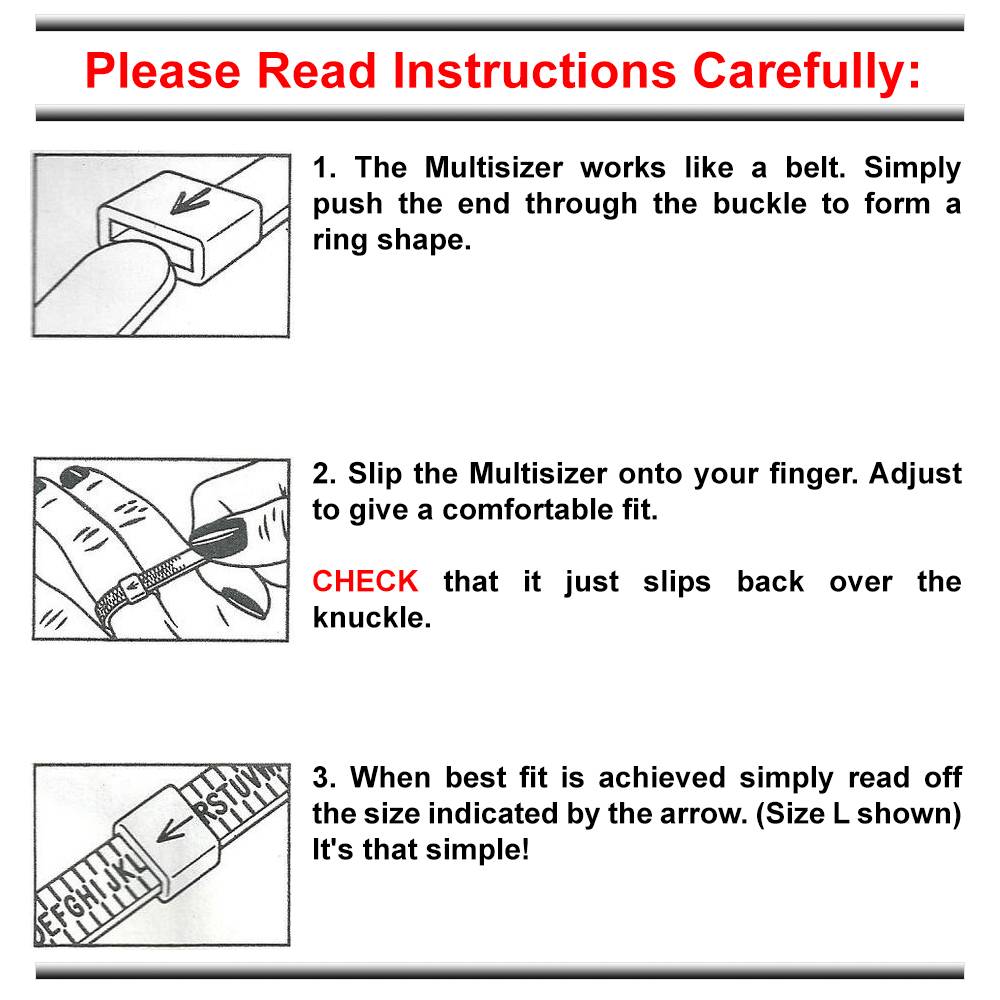 Tip:
Avoid measuring your fingers when they are cold, as at these times your fingers are at their smallest. Also, make sure that you can slide the strip chart over your knuckle, before you mark the point. 
How Can You Tell The Ring Size Of Your Partner? 
Why not 'borrow' one of your partner's rings (for the appropriate finger), and slide it down a candle until it fits closely (don't push it to hard). Now you can measure the circumference of the candle at the point at which the ring fits, and use the table above to convert this into a ring size.
If you can't get your hands on one of your partner's rings, ask your partner's mother, or close friends – they might know!
Ring Conversion Chart
Ring Size
AUS
Measurement
(mm)
Ring Size
AUS
Measurement
(mm)
A
37.50
N
53.75
B
38.75
O
55.00
C
40.00
P
56.25
D
41.25
Q
57.50
E
42.50
R
58.75
F
43.75
S
60.00
G
45.00
T
61.25
H
46.25
U
62.50
I
47.50
V
63.75
J
48.75
W
65.00
K
50.00
X
66.25
L
51.25
Y
67.50
M
52.50
Z
68.75
Delivery & Returns
Warranty